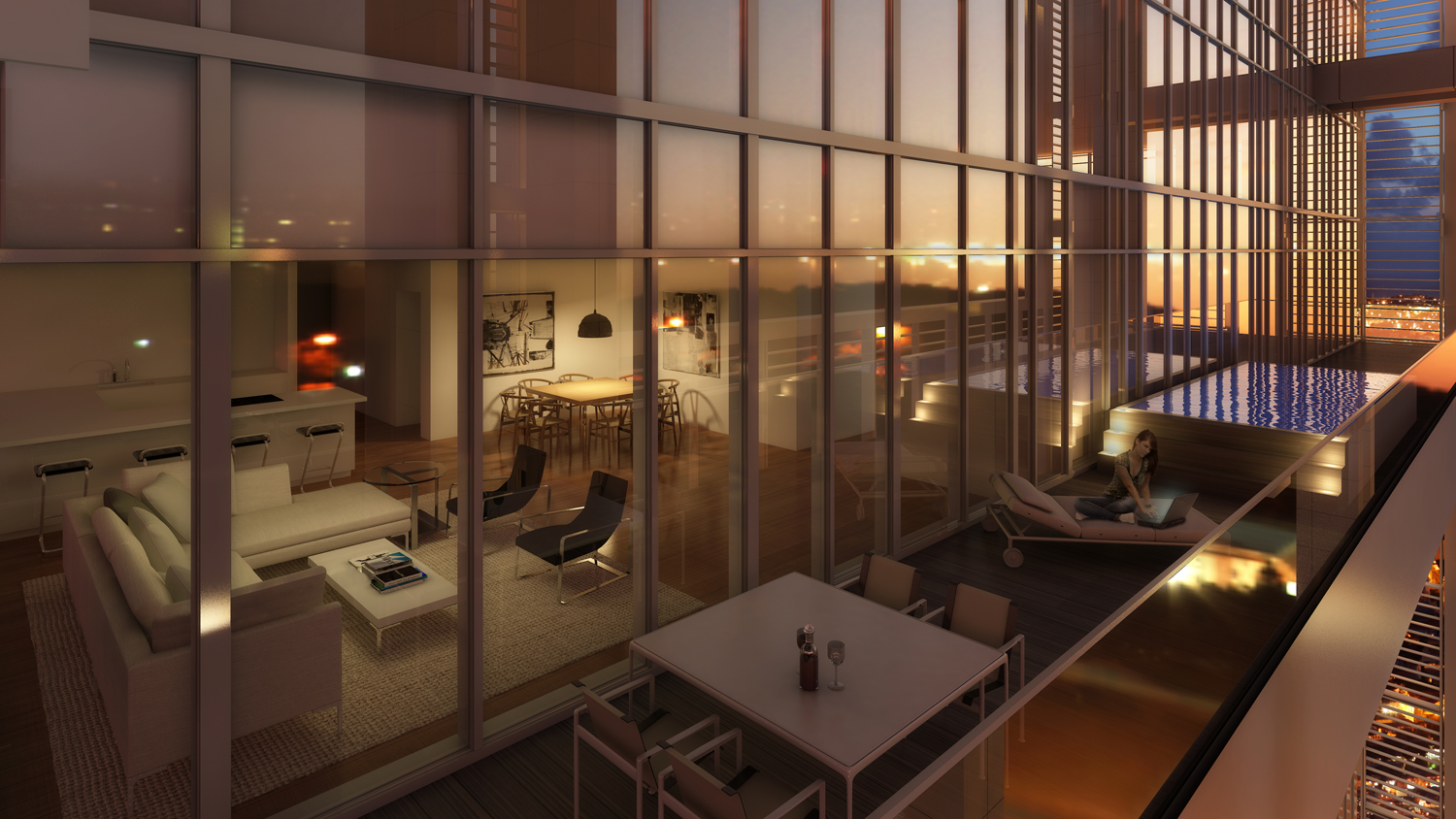 The Royal Penthouse is probably the highest, without any staircase, one floor penthouse unit in Tel Aviv.
The Royal Penthouse includes:
A private swimming pool, 106.7 sqm of terraces, 4 bed rooms, state of the art kitchen and pantry, private screening room and a big and comfortable master bed room.
The Royal penthouse is situated on the 40th floor of the Tower, 139 meters above street level and 159 meters above sea level.
Size: 728 sqm (7836 sqf) gross including 106.7 sqm (1148.5 sqf) terraces. Price: NIS 83,356,000 ($22,246,122)